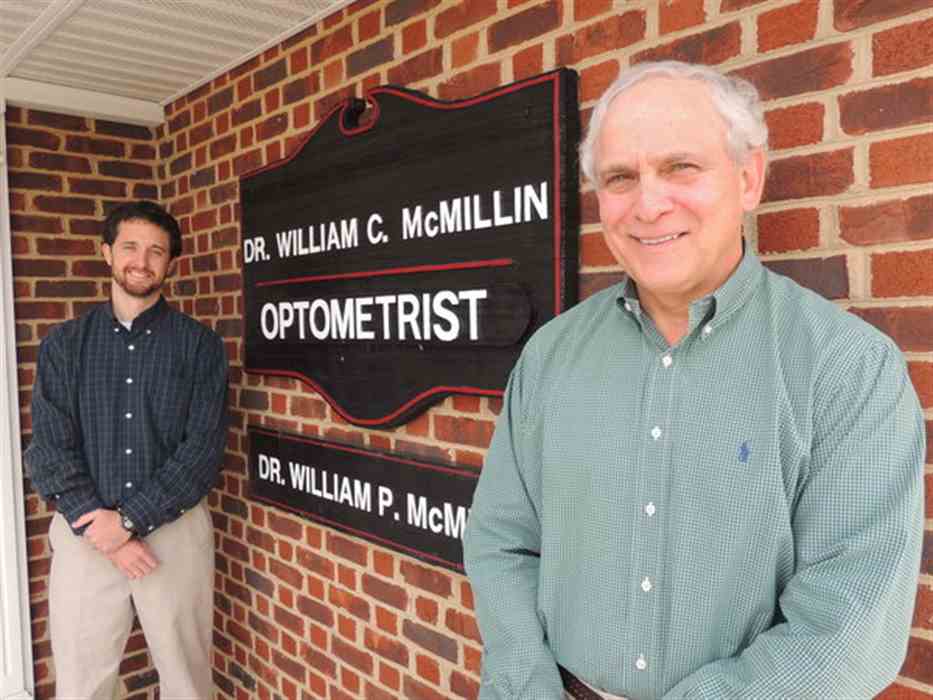 Dr. William C. McMillin, OD
Dr. William (Cham) McMillin received his Bachelor of Science degree from The University of Alabama in Birmingham and received his Doctorate of Optometry from The University of Alabama – Birmingham School of Optometry. After receiving his Doctorate of Optometry, Dr. McMillin decided to return home to the Colonial Heights/Tri-Cities area to begin his Optometry practice. Dr. Cham is a member of the American Optometric Association, Tennessee Association of Optometric Physicians and the North East Tennessee Society of Optometric Physicians.
Dr. McMillin and his wife, Conti, have been married for over 41 years and have two grown children, and five grandchildren. They are also active members of Colonial Heights United Methodist Church.
Very accommodating, friendly, also very skilled. Look forward to visits.
Always appreciate the personal service provided by Cham and his group. He takes the time to explain your needs and his recommendations.
My family and I love McMillin Eyecare! The staff is so nice and knowledgeable. I would highly recommend them to anyone looking for an optometrist.
Have a Question?
Drop a Line