Comprehensive Eye Exam
Our thorough examinations can uncover hidden, "silent" eye disease not found by simple vision screenings. Our years of experience in diagnosing and treating typical vision disorders such as nearsightedness and farsightedness as well as more complex conditions such as cataracts, macular degeneration or diabetic retinopathy enable us to provide the best ocular health care possible, managing all aspects of your eye health. McMillin eyecare doctors and their staff are equipped to provide appropriate therapeutic medical eye care and vision correction.
At the same time, the McMillin eyecare team offers a wide array of the very best high quality eye care products at reasonable prices. Our patients never pay too much for the best quality in eyeglasses, contact lenses, sunglasses, progressive and bifocal lenses and we always strive to provide outstanding service.
Although many do not realize it, the best way to protect your vision is with a yearly eye checkup. A complete eye exam is not just a vision test. The health of your eyes and a lifetime of good vision take more than a rushed check for glasses. Our comprehensive eye examinations will check your eyes inside and out for any potential eye disorders or diseases such as cataracts, glaucoma, diabetes, high blood pressure, elevated cholesterol and retinal problems. Your visual skills and abilities are carefully evaluated and appropriate treatment is prescribed. We are prepared to handle whatever your eye care needs are, and will treat them with the latest in diagnostic equipment. We are committed to keeping up with eye care technology so that we may offer you the best eye care available.
Comprehensive Eye Exam with a Contact Lens Fitting
If you are interested in wearing contacts you should first have a comprehensive eye exam. During your exam, the doctor will check your vision and look for any eye health problems or other issues that might cause a problem with contact lens wear. If the doctor decides you are a good candidate for wearing contacts then you will be fitted with a trial pair of contact lenses and scheduled for a two week follow up to see how you are doing with your new contacts.
Refractive Surgery
Refractive Surgery Evaluation
During your comprehensive eye exam you may also be evaluated for refractive surgery. There are two types of refractive surgery, LASIK and PRK. They are an option for vision correction without needing to wear glasses or contact lenses. Simply put, refractive surgery reshapes the cornea with a laser.
We are proud to be affiliated with TLC Laser Eye Centers in Johnson City, TN. We can provide a refractive surgical evaluation and counsel you on the best procedure that fits your vision needs. We also provide you all post-operative care after the surgery at McMillin eyecare.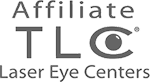 Conventional LASIK
Conventional Lasik is an outpatient procedure that typically takes about ten minutes to perform on each eye. It can be an effective procedure that is suitable for basic vision errors such as nearsightedness, farsightedness and astigmatism. Conventional LASIK is currently one of the most frequently performed healthcare procedures in North America
Custom LASIK
Corneas are like fingerprints – detailed, unique and no two are alike. This creates distortions that Conventional LASIK is not designed to treat. Our doctors will help you determine if you would benefit from the higher level of customization that Custom LASIK may provide or if Conventional LASIK will meet your individual vision needs.
The actual laser procedure process is performed the same way in both Conventional and Custom Lasik.
PRK
PRK has been performed since 1986. Prior to LASIK, PRK was the most commonly performed laser vision correction procedure. PRK differs from LASIK as it is performed on the surface of the eye and no flap is created during the procedure. PRK may be more suitable for people with larger pupils, thin corneas, or those who have other corneal issues or dry eyes.
Recently, other surgical alternatives have become available. Among these is a technique called phakic IOL implantation which involves implanting a lens behind the cornea, but in front of the iris. With this new option, many of those who were too highly nearsighted for LASIK are now candidates for refractive surgery.
If you are interested in refractive surgery, please let us know. Refractive surgery is not to be taken lightly. Our doctors will provide the detailed testing that is necessary to determine whether or not you are a good candidate for the surgery. If testing shows you to be a good candidate, we can help you choose the refractive surgeon who is most appropriate for your case.